Buy to Let Market
Purchasing a buy to let is a tried and tested concept, especially in the UK. It is a popular way of making money whilst holding a tangible asset. Whether a new landlord with one property or a veteran in the buy to let field with a large portfolio, Keystones Property has the experience to make sure you get the service. You are in very safe hands!
Landlords Mindset
Take the emotion away as being a landlord is a business transaction. As a landlord you want to rent your property in the shortest possible time for the best price, at Keystones we advise you on the best possible way to 'avoid empty periods' and help you achieve a regular income. Tell us how you want the service to be and we will find the right fit. If you don't want to deal with the hassle of management then let us help you by alleviating the stress and managing your asset!
Property Rentals are a focal point of our business and here at Keystones we manage property all over, therefore we understand how complex it can be. Each landlord and each property is different; therefore we need to be versatile and experienced to deal with every case accordingly. We can tailor a bespoke service to suit you, speak to us! If you want no hassle but want to check your bank balance every month then fine, if you want to be called at every point of the process then that's fine as well.
As The Experts
Smart marketing – we target the right audience!
We do ALL the viewings (that's our job by the way)
Co-ordinating feedbacks and negotiating offers
We are estate agents that will actually negotiate properly! Too many do not!
Let Keystones Property take care of the rest
Full comprehensive tenant checks
Tenant Risk Assessment
Prepare the tenancy agreement
Inventory
Meter Readings
Sorting the utility companies
Check in/Check out (meet the tenant)
Quarterly Inspections (with a written and photographed reports)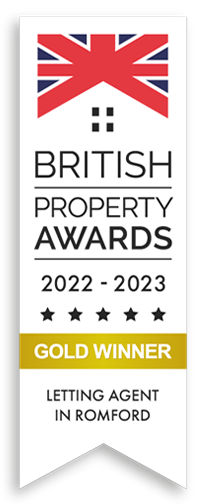 Energy Performance Certificate
By law it is required to have an EPC for every property in the UK whilst renting or selling, they last for 10 years unless any specified work that can affect it is carried out. As a landlords obligation you must supply the EPC free of charge to any prospective tenants and as an agent marketing the property we are breaking the law if we market your property without an EPC. We can be fined. Speak to us and we can recommend an expert.
Gas Safety Regulations
The Gas Safety regulations of 1994 were made under the Health & Safety Act of 1974. Details are available from a Health & Safety executive. The act covers a landlord's obligation to unsafe gas appliances, maintenance of gas appliances, and escape of gas as well as criminal liability. Please ensure that you obtain a passed Gas Safety certificate annually from a Gas Safe expert. Keystones Property can recommend so please enquire.
Rent Protection & Legal Expense Cover
The last thing you want is your tenant not paying your rent or damaging your property so here at Keystones we can organise this for you, if you want to do this yourself or want to know more about the legalities then speak to a member of the team so we can clearly explain.
IMPORTANT: Make sure that you have Landlords building and content insurance as many insurers do not cover you if you do not!
*Please note that many insurers change their terms and conditions frequently and Keystones Property can only advise and not be held responsible for a claim gone wrong.
Leave the boring stuff to us as we can advise on the following:
Furniture & Furnishings Regulation
Stamp Duty Land Tax
Electrical Regulations
HMO
Landlord Licensing
Landlord Insurance
We go the Extra Mile for our Landlords
At Keystones We Collect:
3 months bank statements (all banks) so we can monitor income vs expenditure
3 months wage slips
Previous landlords reference
ID and Residence Visa's so that we can conduct the Right to Rent Checks
How do we qualify a tenant?
This is a process that we have nailed down.
1. The Telephone Call
Why are you moving?
When do you need to move by?
How many people living in the property?
Are you employed or Self Employed?
What is your salary?
Can you prove your salary
2. The Viewing
Did they arrive on time?
Did they apologise for being late? Or call before?
How are they dressed?
How do they speak and are they polite?
Are they organised?
We then take it a step further and reaffirm everything that they have told us over the phone in person – face to face. We are trained to sniff out the liars!
The 4-Point Check:
ID from the tenant – containing photographic evidence
Utility Bill or Bank Statement (Proof of Address)
We check – CCJ's, bankruptcies, defaults and bad credit in general
Employment References – A reference on the companies headed paper confirming the duration of employment, salary which has to be 30 times the monthly rent.
FAQs
Are you looking to rent your property? You must have a few questions! We are here to make the process smooth, slick and simple!
What are our fees?
Our fees vary depending on your property, however our standard fees are as follows:
Extra Fees:
Contract Fee: £102.00
Insurance Claim Handling Fee: £350.00
Emergency Gas Safety Inspection: £120.00
Gas Safety Inspection (Non-Emergency): £72 Per Inspection
Additional Property Meets (Outside of Home Visits): £84.00 Per Inspection
Application Management for Landlord Licenses: £150.00 (Per License Application)
Court Appearance Fee: £300.00 Per Day
Additional Inspections Fee: £84.00 Per Inspection
Rent Guarantee Insurance: £300 Per Annum
Deposit Registration Fee: £78 One off on a new tenancy
Please note that this could be subject to change.
If you are interested in renting your property with us, then please give us a call.
We are a Member of the Property Ombudsman (TPO)
We are a member of the Client Money Protection Scheme (CMP)
What certificates do I legally need?
EICR – You will need a Satisfactory EICR (Electrical Installation Condition Report). This will last 5 years usually on a property and must legally be done prior to a tenancy commencing.
EPC – Energy Performance Certificate – whether you are selling or rent, this is now a UK Government legal requirement, however currently in 2023 the legal requirement for a valid tenancy is an E Rating or above, however, come 2028 it will be regulation that the EPC will need to be at least a C or above rating. Your EPC will last for 10 years and if you just Google – EPC Register, you will be able to find your Domestic EPC on the government database. Every 10 years or upon major works done to the property this will need to be renewed. If you want further information, just Google it or check the government website as there is loads of information on this.
Gas Safety – Annual Gas Safety Check – Every year you will need the gas checked and a satisfactory certificate in your property and given to your tenant alongside your other certificates. Please be mindful that any points that have gas you will need to check such as Gas Points near to fire places (we recommend they are capped off with proof of capping if you have a radiator in the same room), any gas fired ovens as well as your boiler. A Gas Safe/Corgi Engineer will be able to carry out these checks on your gas system
Landlord License – depending on the local authority and the ward within the borough of the property will depend on if you need a landlord or not. The license certificate alongside the other legal certificates must be supplied to your tenants upon renewal. Please get in touch with our team on [email protected] if you are not sure about your certificates and want an MOT on your tenancy or property.
PAT Tests – Portable Appliance Test – If you have portable appliances, they will need to be tested annually too. Portable appliances are usually things such as toasters, microwaves, kettles, etc…
Deposit Certificate – You will legally need to register your tenants deposit within 30 days of the security deposit receipt. You will not be able to hold more than a 5 weeks deposit on your property and this must be registered with one of the 3 governing deposit bodies such as the DPS, TDS or MyDeposits. This will need to be given to the tenants showing proof of deposit registration alongside a Prescribed Information Document as well as Terms and Conditions of the deposit scheme.
All the above are important and legal. Should they NOT be done then you might not be able to evict your tenant should you have to go to court or use your Rent Guarantee Insurance product, it could invalidate your claim.
Do you inspect the property throughout the tenancy?
Under full management, we do. However, it depends what package you are on and how often you would like the property inspected. All of our inspections check for important things such as bathroom seals to prevent leaks, as well as tiles, cleanliness, subletting evidence and general keep of the property. We report back to you via a software system that includes photos and recommendations.
Rent guarantee insurance vs guaranteed rent?
There is a huge difference, Rent Guarantee Insurance is an insurance product which will cover you to claim should your tenant not pay their rent.
Guaranteed Rent is usually a leaseback option with the council to house a tenant on universal credit. You will usually lease the property to council or an agency on behalf of the council.
If you want to know more, get in touch with us on [email protected] or call 01708909100.
How much deposit is taken?
A maximum of 5 Weeks Deposit can be taken as per law. We have other insurance backed alternatives.
What about my Utilities?
We contact ALL the utility companies to let them know the move in date of the new tenants. We phone the utility companies on your behalf (under management) and also write to them just in case there is confusion – the proof is in writing!
Do I need an inventory?
You don't need an inventory, however, it is advisable because you will not be able to claim any damages without the evidence should a tenant dispute your claim on any of their deposit. We advise an inventory and a check out too. The inventory should be conducted by a 3rd party professional inventory clerk.
How do you vet the tenant?
Take a look at our Lettings Guide – on how we qualify our tenants. We use a stringent process; we are heavily involved in our training and knowledge to equip our staff with vetting a tenant. We analyse the tenants, question the tenants, borderline interrogate our tenants, we ask for proof of wages, bank statements and carry out a strict online credit checking process to make sure we make no mistakes.
We have a fantastic track record for choosing tenants, take a look at our online reviews, we don't mind you even speaking with our current landlords who we manage at present to obtain a first hand reference of how we operate.
We train our staff to look for two major things in a tenant, the first is the character of the tenants and how their attitude and demeanour are. Secondly it is the paperwork, obviously to pass credit checks and references as well as obtaining Rent Guarantee Insurance, tenants need to pass the affordability criteria.
How will you market my property?
We have many means of marketing such as the major portals being Rightmove, Zoopla and On the Market. We also use our social media reach such as Facebook, Instagram, TikTok and other means to reach out to prospective tenants as well as a revolving door of current tenants via our database. We use a professional camera in house and take great photos, using software to brush images and brighten skies.
When will I receive my rent and will I get a statement?
You will usually receive your rent within 24 hours of Keystones receipting the rent. However, in circumstances such as bank holidays and Sundays, it may take an extra day to get to you. We always advise that you have a months mortgage payment in your bank account so you do not get fined by your bank, this is best practice. We issue our financial statements via email 24 hours after the rent has been paid to you. We also have the ability to download your yearly financial statements and send to your accountants.
What about the tenant(s) deposit?
There are few options here. We always advise that the landlord holds the deposit in a separate bank account and registers it with MyDeposits.co.uk – this way the landlord is always in control. Alternatively, we can send the tenants deposit directly to the DPS. We do not hold tenants deposits at Keystones Property.
If you need advice – please give us a call and we can advise you exactly what to do.
Will I receive feedback?
Of course you do, you are the landlord and we aim to update you after every set of viewings. We are quite honest in our feedback, therefore we will tell you if your property is overpriced and if we are attracting the wrong calibre of tenants. Obviously if this happens, then our aim is to change it up and speak to you about how we about doing this.
When do I give the deposit back?
We have up to 10 days to notify a tenant legally about what is happening with their deposit. We usually discuss the check out inspection vs the inventory against the fair, wear and tear on the property with you as the landlord before we decide what is fair. We aim to come to a solution ASAP so that the deposit agreed amount is returned first via the DPS (Deposit Protection Scheme) prior agreeing any charges to be settled with the tenant. We always go through the DPS and have issues in writing so that it protects you as the landlord.
The difference between Let Only & Management?
Take a look at our pricing page so you know exactly what is involved: